Ostendo caters for simple to advanced levels of manufacturing.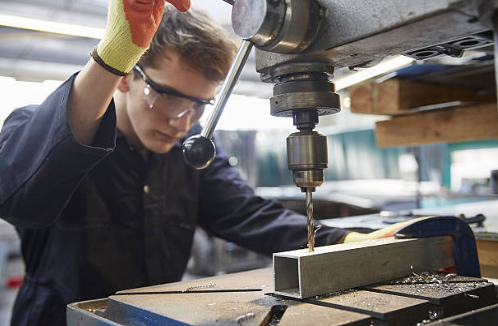 We understand that manufacturing companies require software solutions of differing complexities.  There is always a fine line between delivery a manufacturing software solution that requires huge overheads to maintain vs a solution that will deliver the right level of functionality to cover meet your business requirements.
We have worked many manufacturing businesses that "make to stock" standard products and "make to order" custom manufactured items.  Ostendo's functionality covers both of these scenarios offering flexible bill of material, routing, scheduling and resource/inventory control.  Ostendo manufacturing software delivers rich functionality to manufacturing businesses of all sizes.
Ostendo software addresses a range of common challenges that manufacturers face.
Business Challenge
Ostendo Solution
Benefits
Bill of Materials in Spreadsheets or word documents

Bill of material recipes can be maintained in Ostendo


Bill of materials in Ostendo can be either a standard recipe or can e custom configured for more "one off" custom item


Recipes can include routing steps (tasks) including resources required


Bill of Material recipes can include labour, stock, sub-contractors, assets and more


Maintain bill of material versions

Get the recipes out of your head and into the system. This gives you greater control over the consistency of manufactured items


One version of the truth from a bill of material perspective


Simple to complex recipes can be maintained easily




Unsure of true manufacturing costs for an item?

Standard, average or actual costing can be utilised


Cost rollups allow you to sum up component costs to give you finished goods costs




Be on top of your costs to make sure you are manufacturing profitably




Difficult to forecast stock and resource requirements

Ostendo offers full MRP (materials resource planning) to establish raw material requirements to meet the demands of current and future requirements. Purchase Orders can automatically be generated.


Ostendo offers simple or advanced scheduling through graphical assignment boards


More complex scheduling can be managed with full constraint based scheduling that takes lead times into consideration including resource capacity and loadings




Know ahead of time what your material take-offs are


Plan your staff overtime better/li>

Forecast where bottle necks in manufacturing may be so you can plan out-sourcing





Want to capture data from the shop floor

Ostendo has a range of configurable mobile functions for checklists, photos, notes


Capture time on jobs direct from the shop floor


Scan stock on to manufacturing jobs

Get track of real time work in progress


Don't have to wait for manual timesheets to be entered or manual stock transfers to be done to get real time reporting