Service Management Software to manage your service division
Ostendo service management software provides a full end to end service solution.  From taking the first call in the office, all the way through to the field technician, Ostendo's functionality can automate this process.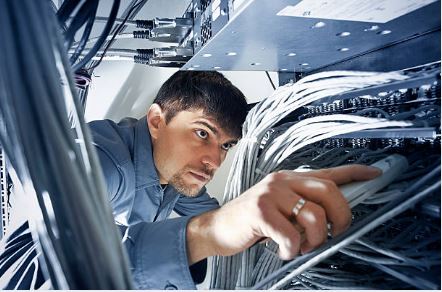 Ostendo is great for managing the servicing of both customer and company assets.  The functionality is suitable for both a workshop environment and out in the field.
Ostendo will help you deliver a reliable, prompt service experience to your customer every time.  Get rid of the manual paperwork and automate the process of receiving and dispatching service jobs.
Business Challenge
Ostendo Solution
Benefits
Difficult to maintain register of all customer assets

Ostendo allows you to maintain internal (company) or external (customer) assets


Keep detailed information about each asset:

serial numbers
manufacturer details
service plans and schedules
documentation/images
asset location tracking
service zones
warranties
and more.....

Easily keep track of all the details of your serviceable assets




Hard to keep track of periodical maintenance schedules

Periodical or preventative maintenance schedules can be done by a defined service schedule, on a recurring basis (e.g. first of every month), or predictive (where it is based on a reading)


Ostendo notifies the user when items require servicing based on these schedules

You can plan forward on upcoming services and planning




Mobile staff have manual Job Sheets

Ostendo Freeway has mobile functionality:

Sending Jobs to field staff
Issuing stock/inventory to jobs
Sending Jobs to field staff
Entering timesheets against jobs
Live enquiries on history of the asset


Adding images to jobs
And much more......

Live information sharing to and from the job site


Improves speed to invoice